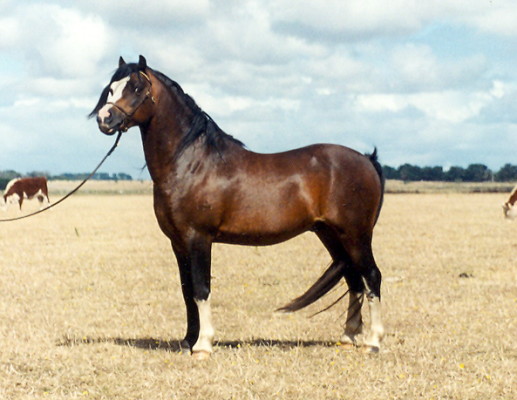 Arielen Strauss was purchased from his breeders Helen and Adrian Slee in 1984. My mother was very keen to get a son of Coed Coch Gwyndaf to put over her mares. She missed out on Arielen Cervantes, who was exported to NZ, but was very pleased to secure A. Strauss the younger brother.
A. Strauss, always referred to as Joe, had a lovely nature and was always a gentlemen with his mares. At stud his progeny from day one were a success. He was my mother's pride and joy and his influence in our stud and the Australian Welsh Stud Book will live on.
Strauss died peacefully in 2008, missed by all he was the quintessential Welsh Mountain Pony.