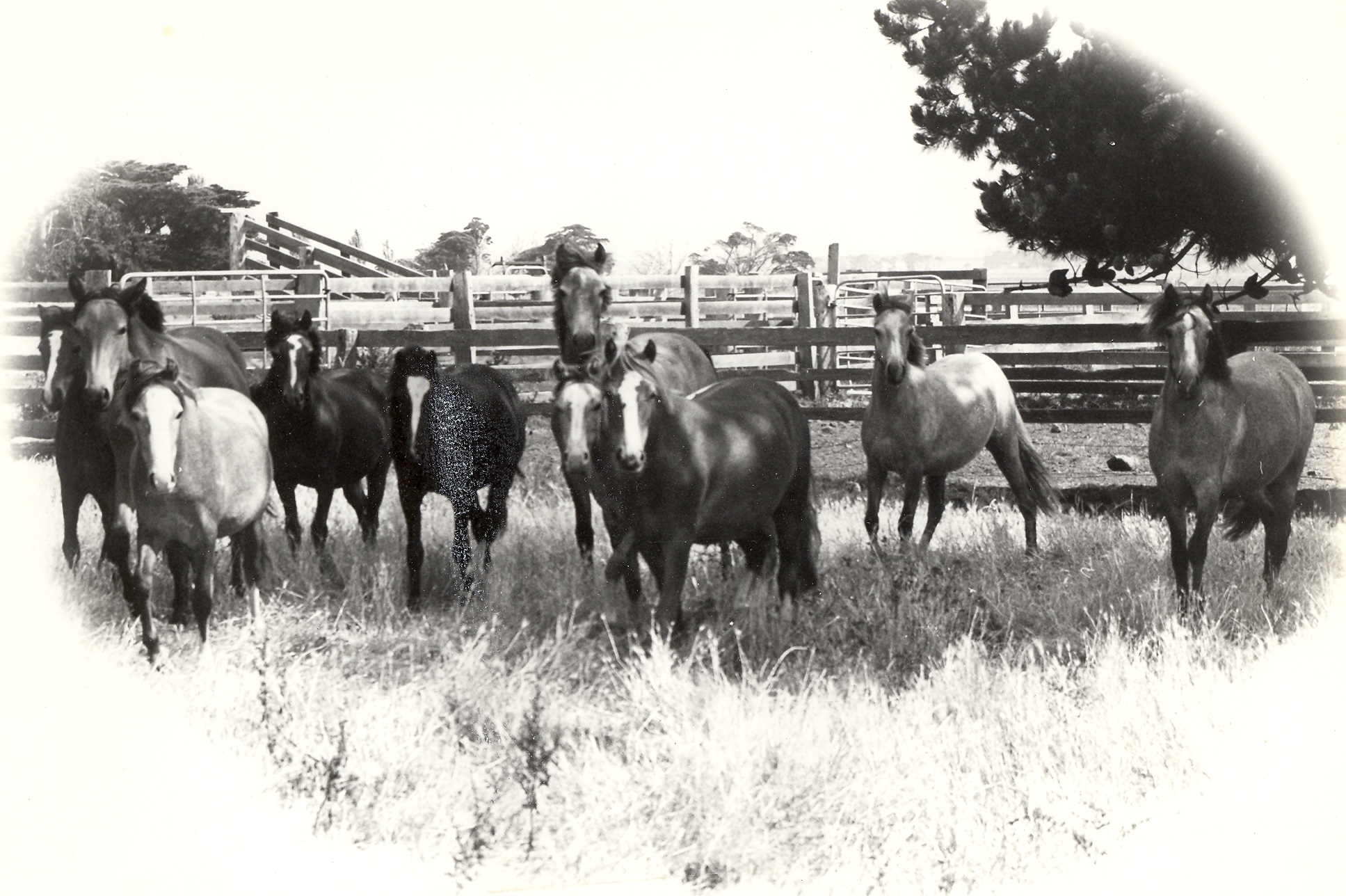 The Nicol family has had a long association with horses. As early settlers in the western district of Victoria my family bred horses to work the farm and to ride. Dalgangle at Warrong was established in 1890 and remained in the family until it was sold in 2004 and the stud moved to a smaller farm nearby.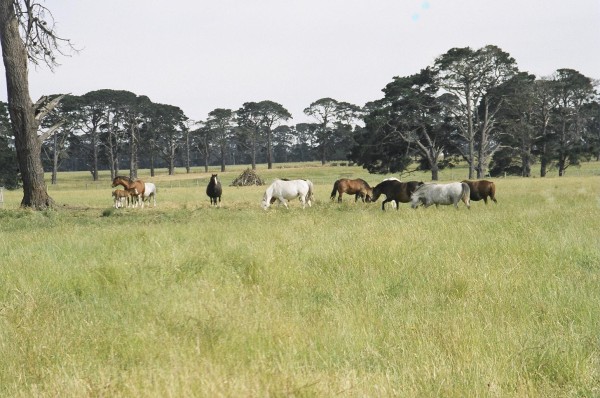 The stud produced many fine horses over the years and my mother (Marjory Nicol) became the moving force behind the breeding program in the 1970's when she began breeding welsh mountain ponies.
Marjory was an avid reader of English horse magazines such as "Horse and Hound" and had an encyclopedic knowledge of horse and pony pedigrees. She used this knowledge to great advantage in building a wonderful line of Welsh Mountain ponies.
My father was also a very knowledgeable horseman and my brother (Jamie) and I always had very nice horses to ride. We attended the Warrong Primary School and rode the 5 miles to school and back each day. This experience probably cemented our respect for horses as it was a lot easier than walking.
Jamie went to University to study law and I continued riding. The first year of Barastoc, my Australian pony Rueben and hack Sarah Gamp both made Barastoc top ten. During this time I trained racehorses, evented, show jumped and showed ponies and hacks with success.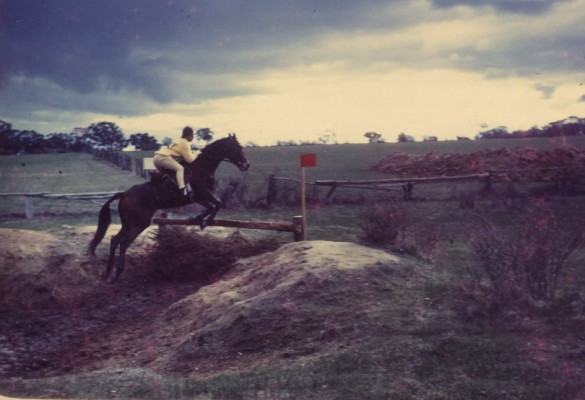 The mares that were the foundation of the stud's subsequent success included Bolaro mares from Rose Osbourne, descendants of the beautiful Moorfield Siskin (imp). They were Snow Drop, Sequin and Swift. Yoorami mares from Paul Offer, Rosy Morn and Lady Selina by Coed Coch Hyder (imp) out of Crossways (imp) mares and Erindale Cyntaf by Percie Concord (imp) x Glangwesyn Melody (out of Coed Coch Cristin (imp)) from the Cains.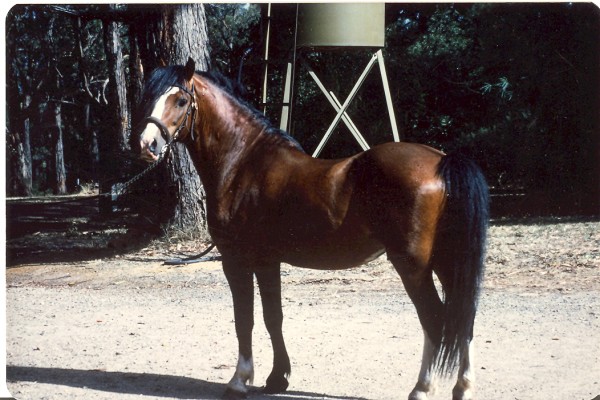 Bolaro Gwylf (by Fairway Springlight x Twyford Glamour (imp)) was an early stallion used and mares by him produced lovely foals when mated to Arielen Strauss (by Coed Coch Gwyndaf.(imp) x Stanton Park Sonnet).Strauss was my mother's pride and joy, she purchased him from Helen and Adrian Slee and he has produced many outstanding ponies.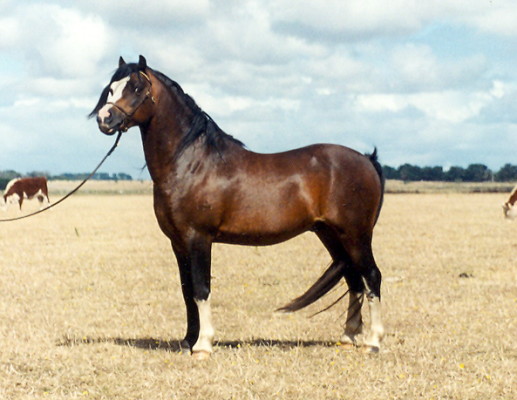 When my mother died in 1992 I took over the running of Dalgangle and continued the WMP stud. My challenge was to find a stallion to use over the Strauss mares. Helen and Adrian Slee loaned me Trentlyn Candymanfor 2 seasons and he produced some wonderful ponies including the stallions Dalgangle Limelight, Lady's Man and Prince Charming. I also purchased Westbury Lady Bae and have produced 6 outstanding fillies and colts from her so far. Dalgangle Hugo is the oldest of these, with his progeny looking very promising too.
Whilst Dalgangle is well known for Section A ponies, we have a small group of Section B mares by Parratah Olympiad out of my Section A mares. These B mares are being covered by Dalgangle Mandarin (Varndell Reveille(imp) x Dalgangle Cynthia) who is a full brother to the successfulDalgangle China Doll. Mandarin is producing some lovely B ponies with amazing temperaments and big movement. The oldest of Mandarins section B offspring are just going out under saddle. The challenge we are facing is to breed section B's up to full height whilst also maintaining the breed standard.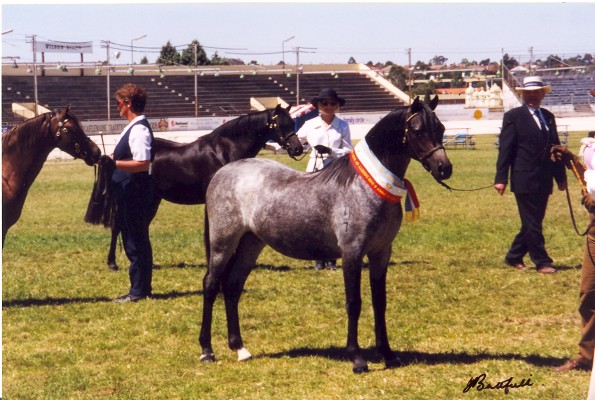 With the hunter pony classes now part of the show scene we have made an effort to promote our own ponies and the welsh breed by campaigning in these classes with great success. It has always been part of the stud's strength to breed ponies for children to ride, whilst having the temperament and beauty to highlight the breed. Whilst we all face challenges ahead, not the least being maintaining the Welsh Mountainbreed standard, it is worth all the effort to own these lovely ponies and see our children start their love affair with "the horse".