COED COCH HYDER, out of Crossways Dainty Lady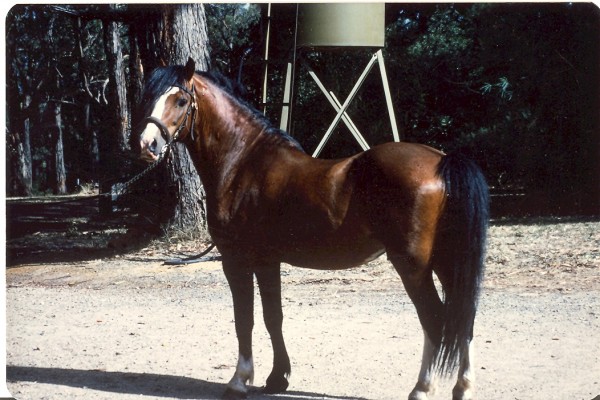 The mares Yoorami Rosy Morn and Yooram Lady Selina were purchased from Paul Offer of Yoorami stud by my mother. Both by Coed Coch Hyder, they played a major part in the success of Dalgangle stud.
After joining to Arielen Strauss Yoorami Rosy Morn produced D. Ring a Rosie, D. Cynthia, D. Cinnamon and D. Rosy Dawn. Also after being joined with A. Strauss, Y. Lady Selina produced D. Lady Bird, D. Lady Olympia (B), D. Selwyn, D. Lady's Man (by Trentlyn Candyman(x Persie Concord)) and D. Poseidon (by Beckworth Benjamin) who was sold to the Barker family in NZ.
DALGANGLE LADY'S MAN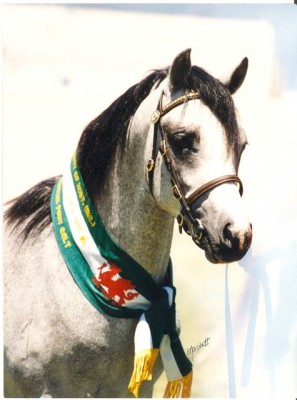 Westbury Lady Bae, who is a full sister to Yoorami Lady Selina, was purchased in the late nineties and has produced D. Dainty Lady, D. Lady Luck, D. Lady Fair, D. Hugo, D. Hermes, and D. Llew.
DALGANGLE CYNTHIA with DALGANGLE QUEEN OF HEARTS a foot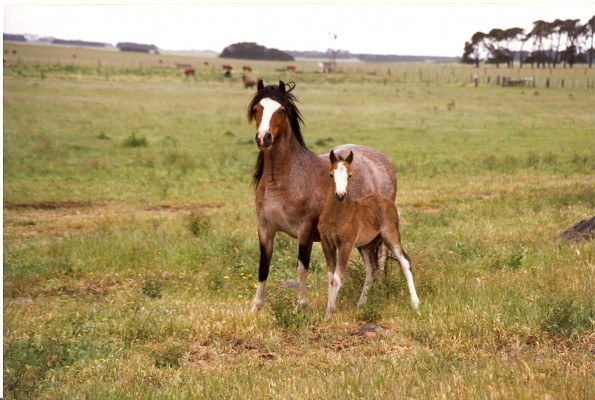 D. Cynthia will be recognised as one of the mares of great importance to the Australian Welsh Stud book. Her progeny include the mares D. Jacinta, D. Queen of Hearts, D. Buttons and Bows (B), D. China Doll (B), D. Pretty Polly (PWR), D. Queen of the May (PWR), D. Paper Doll (PWR), as well as the colts D. Limelight, D. Mandarin (B) and D. Romeo
DALGANGLE LIMELIGHT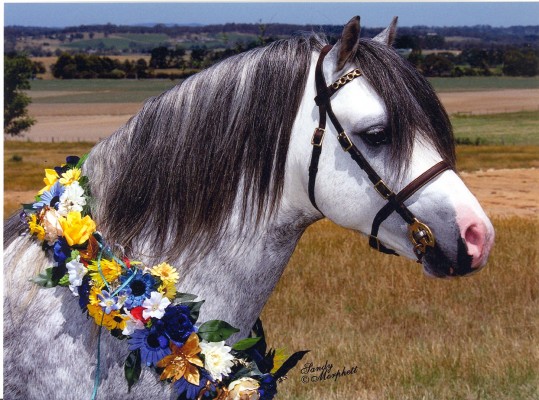 DALGANGLE CHINA DOLL